ST. ANDRE CO-CHAIRS/WELCOME WEEKEND CAPTAINS
Teddy Daubenspeck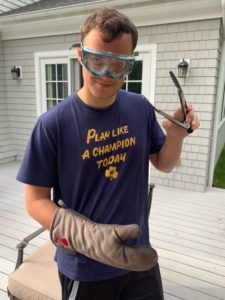 Aidan "Gordo" Gordley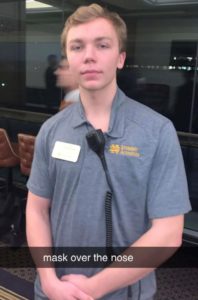 ST. ANDRE COMMITTEE MEMBERS
Alex Jarosik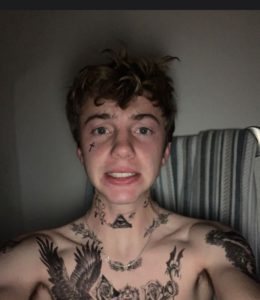 Alex is a Junior majoring in Marketing from Chicago. In his free time, Alex can be found getting another Victory Royale or honing his Christmas sweater design skills. He is extremely excited to welcome you to the greatest community on campus.
Patrick McCarthy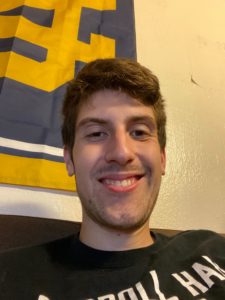 Patrick McCarthy is a Junior at Notre Dame hailing from Gilroy, California, the garlic capital of the world. He is studying English, Irish Language and Literature, and Digital Marketing, and is the Chief Marketing Officer for the Beyond the Dome Peers 2 Careers organization on campus. He will also be serving the Carroll Hall Community as both the Academic Commissioner and the Grill Master.He has been described by his fellow Vermin as "messy but cute" and "absolutely delusional," but he still enjoys playing lawn games and talking about whatever TV shows and movies he's watched, especially those which feature in the BBCU (Breaking Bad Cinematic Universe).
Amanuel Shiferaw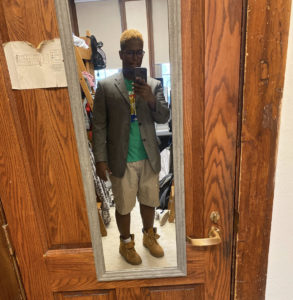 Amani Shiferaw is an upcoming junior from Phoenix, Arizona. He loves to play basketball and is involved in Wabruda on campus. He is majoring in Marketing with a minor in Innovation and Entrepreneurship.
Zach Bergman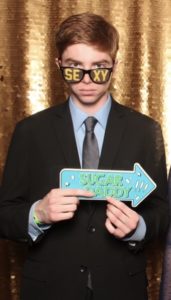 Zach Bergman is a junior from Darien, Illinois majoring in psychology and philosophy. Zach is involved with the spikeball club and the development and psychopathology research lab, and enjoys playing volleyball on the Carroll sand pit or playing pool in the lounge. He is super excited to meet the first-years and welcome them to Carroll Hall!
Andrew Clements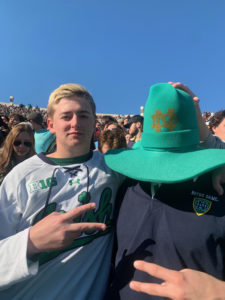 Andrew Clements is a sophomore majoring in Computer Science. He is from Milwaukee Wisconsin, where he is an avid supporter of the Mayor of Milwaukee, Bobby Portis, and the rest of the Milwaukee Bucks. Andrew loves to play basketball in Carroll Hall's secret basketball court, "The Cage". He is thrilled to meet all the new Vermin recruits.
Jack Verill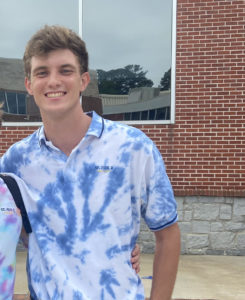 Year: Sophomore
Major: Political Science, Minor in the Hesburgh Program for Public Service
Clubs: SUB Community Outreach, ND Vision, Eucharistic Minister, Club Ping Pong and Golf, SIBC
Within Carroll he is the Dorm Outreach Commissioner, the Social Concerns Commissioner, and will be helping out with the Rockne's
Danny Widman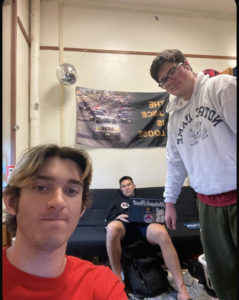 Danny Widman is from central Illinois, and will be a sophomore majoring in chemical engineering. He is involved in the paintball, chemistry, and formula hybrid racing clubs, as well as the basketball pep band and facilitating the ND Admitted Student Days. Outside of ND, he likes riding and working on snowmobiles, motorcycles, or anything else with a motor. He was the last Vermin with blonde hair last year, so he's looking forward to seeing who will be his successor in the class of '26!
Griffin Coffey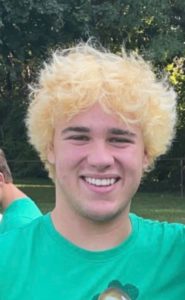 Griffin "Always Napping" Coffey is a sophomore from Norwalk, Connecticut, majoring in Finance. When he's not watching shows in the lounge, Griffin can be found riding his bicycle around campus or tossing a football with fellow vermin. He is very excited to welcome the freshmen to the lakeside estate.
Joseph Jackson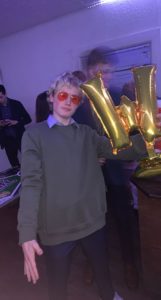 Joe Jackson is a rising sophomore majoring in Computer Science. He is from Boston, MA and is on the Men's Rowing team here at Notre Dame. In his free time he likes to fish, play cards, or just be outside. He will be residing in 207 next year, and his door is always open!
Paul McLeod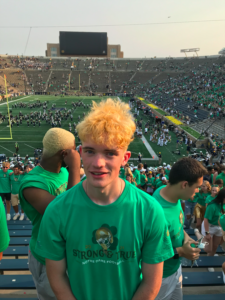 Paul is a sophomore originally from Boston but living in London, England. He is an Economics major in the college of arts and letters. Paul's hobbies include gaslighting and defending British stereotypes. He is looking forward to meeting the new vermin.