ST. ANDRE CO-CHAIRS/WELCOME WEEKEND CAPTAINS
Danny Widman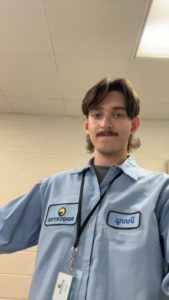 Andrew Clements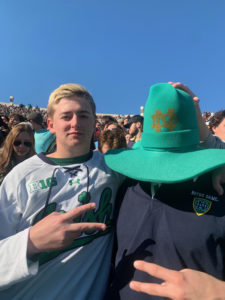 ST. ANDRE COMMITTEE MEMBERS
Abraham Guadiano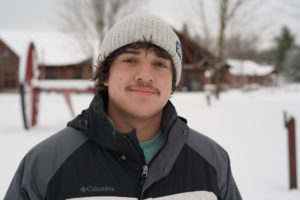 Abraham Guadiano is a Biochemistry major and Philosophy minor in the class of '25. He is from San Antonio Texas and yes, if you ask him, he will say it is the best state. You can find him climbing, taking photos, and studying among many other things. And of course, he is excited to meet the new Vermin!
Joe Jackson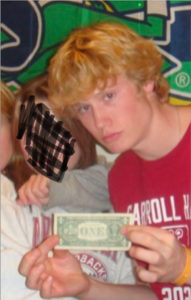 What's up guys my names Joe and I'm from Boston, MA. Im a computer science major and I'm the president of the men's rowing team and my favorite restaurant off campus is Puerta Vallarta. One thing I love about Carroll hall is that there is always something fun going on the lounge.
Paul McLeod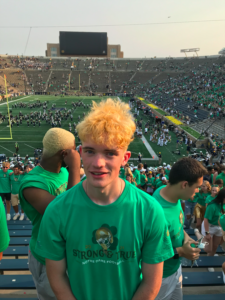 Paul is a junior originally from Boston but living in London, England. He is an Economics major in the college of arts and letters. Paul's hobbies include gaslighting and defending British stereotypes. He is looking forward to meeting the new vermin.
Jack Verrill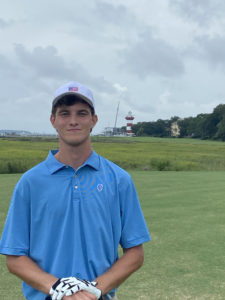 Hey guys! My name is Jack Verrill and I am a rising Junior in Carroll Hall studying political science, public policy, and European studies.  I am super excited to meet all the rising freshman and to welcome the new faces into the Carroll Hall Family. About me, I am from Atlanta GA and I love sports of all kind – especially golf and basketball. Inside of Carroll, I will be serving as the social concerns commissioner and will be helping out with the rockne's, but I participate in a bunch of clubs around Notre Dame's campus as well. I will be living on the third floor next year, room 315, and my door will always be open.
Will Benes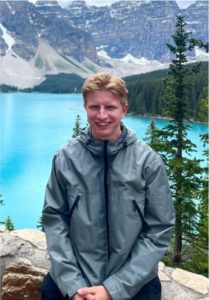 Will Benes is from Chicago, Illinois but most recently lived in Wiesbaden, Germany. He is a sophomore majoring in Finance and German. He loves to play football (soccer) and is a big Borussia Dortmund fan. He is looking forward to meeting you all.
Alex Bourtin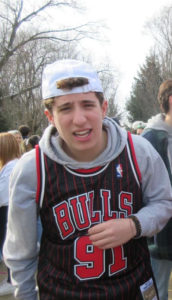 Alex Bourtin is a sophomore from Brooklyn, New York and is a History and Classics double major. Alex loves playing golf and looks forward to hitting the links with the boys in the fall. He can't wait to meet you guys and partake in community-enriching events!
Sean Oberlies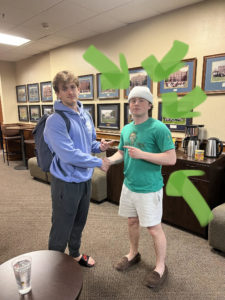 My name is Sean Oberlies; I'm from Rochester, NY and I'll be a sophomore next year. I'm a Marketing major. I like long walks on the beach and really loud music!!! #Dogperson!! I was 2023's "Mr. ND" and I'll be serving Carroll this year as a Carroll Christmas commissioner and Grillmaster.
Pierce Hand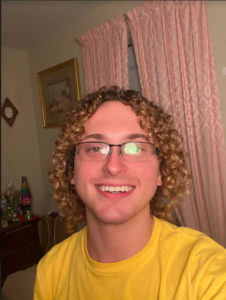 Hello! My name is Pierce Hand, a sophomore from Hobe Sound, Florida. After such a fulfilling first-year courtesy to the upperclassmen, I decided to carry on the favor to this year's freshman class as a Welcome Weekend committee member so that our vermin community could feel welcomed right from the start! I major in Science Preprofessional Studies and participate in the Notre Dame Glee Club and the Pasquerilla East Musical Company, so stop by if you'd like to talk music! I also enjoy cycling and reading whenever I get the time. Find me at the Hammes Bookstore, where I'll help you pick out the best ND drip for this new chapter of your life!
Justin Sapienza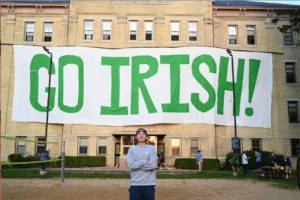 Justin Sapienza is a sophomore majoring in Political Science. He is from Albany, New York and loves playing and watching sports. Justin's favorite sport is basketball and he serves as a manager for the Men's Basketball team. He enjoys hanging out with his friends in "The Lakeside Estate" and is looking forward to welcoming the new Vermin.
Casey Hoffman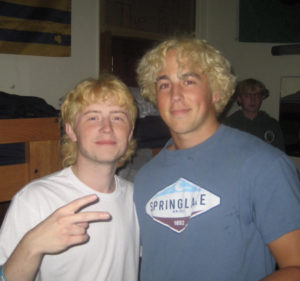 Hi guys, my name is Casey Hoffman (pictured on right, above). I'm a sophomore pre-med biology major from the New Jersey shore. I love to work out in Carroll's basement, the location of the best gym of any dorm on campus. I'm excited to meet all the new Vermin!