From the Welcome Weekend Co-Chairs:
Aidan Gordley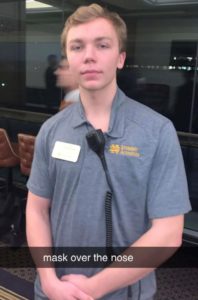 What's up new vermin! I am Aidan Gordley, and I will be serving as one of your Welcome Weekend co-chairs. I am beyond excited for your arrival on campus in August as you begin your Notre Dame/Carroll journeys! A little bit about me: I am from Pittsburgh, PA, and I will be a junior, double majoring in History and American Studies. I will be living in room 118 (where I will remain undefeated in NBA 2k, NHL, and FIFA all year). I love playing lawn games on Far Quad with the vermin, especially frisbee and soccer. I cannot wait to welcome you to the Lakeside Estate! See you soon!
Teddy Daubenspeck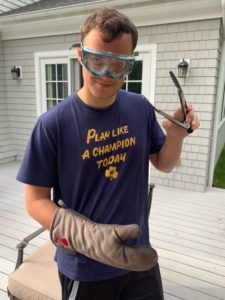 Hey there. I'm Teddy Daubenspeck and I will be another one of your Welcome Weekend co-chairs. I'm looking forward to meeting each and every one of Carroll's new members throughout the course of this year. I am from Ridgefield, CT, and will be a Junior in the fall. I am majoring in ACMS and minoring in data science and sustainability. In my free time, I love playing volleyball and video games of all kinds. WIthin Carroll I am also the activities commissioner so you'll see me organizing tournament of all sorts in the lounge. Welcome to Carroll Hall and I'll see you all in August!