From the Welcome Weekend Co-Chairs:
Andrew Clements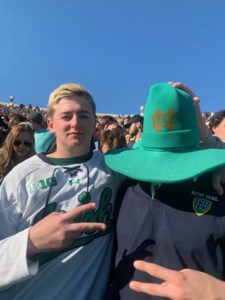 What's up new Vermin! I'm Andrew Clements and I am excited to be one of your Welcome Weekend Co-Chairs. I am a junior majoring in computer science. I am from Milwaukee, Wisconsin, and I am avid supporter of the Mayor of Milwaukee, Bobby Portis, and the rest of the Milwaukee Bucks. I love to play basketball in Carroll Hall's secret basketball court, "The Cage". Last year, I served as Carroll's Traditions Commissioner, where I was in charge of raising our giant "Go Irish" banner every game day. I'm thrilled to meet all the new Vermin recruits. 
Danny "Pants" Widman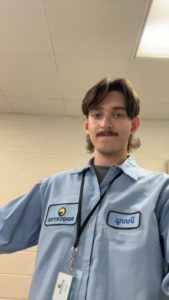 Hey guys, I'm Danny Widman, and I'll be your other Welcome Weekend Co-Chair this year. I'm from a central Illinois farm town, and I'll be a Junior majoring in chemical engineering. On campus, I currently work as a tour guide, and help facilitate the Admitted Student Days through the Office of Admissions. I also served as last year's Carroll Birthday Commissioner. Outside of ND, I enjoy spending way too much money on motorcycles and snowmobiles, and never exposing my legs. I can't wait to meet all of you guys, so feel free to drop into room 211 any time next year!