From the Welcome Week Captains:
  Luke Stringfellow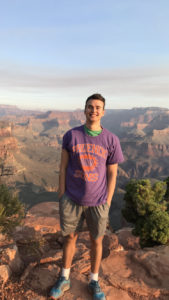 Luke is a junior from Pensacola, FL majoring in PLS- the Program of Liberal Studies (basically classics+literature+philosophy+more). He was Carroll's Student Senator last year and is very excited to help welcome new students this fall. He is often seen in the lounge playing NFL street, arguing philosophy with fellow resident Ziggy, or relaxing in his room. Luke runs on SDH egg scrambles and modern market salads in order to "read books by dead guys" for his education. Luke believes one of the most satisfying feelings in the world comes from submitting a paper at 11:53 pm for a midnight deadline at Hesburgh Library, throwing Frank Ocean on the AirPods, and slowly trekking back to Carroll as he basks in the night's victory. His favorite part of being a ND student is undoubtedly the community that he has made with people of so many different interests, hometowns, and personalities.
     Paul Farrington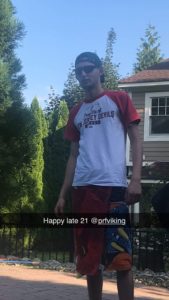 Paul is a senior marketing and FTT major from Allendale, New Jersey. He participates in several sports media-related activities on campus which include announcing football games and hosting a radio show. While Paul remembers being distraught over his housing assignment as an incoming freshman, he now considers his placement in Carroll Hall to be one of the luckiest breaks of his life. Over his past three years in Carroll, Paul has broken his nose in the most intense football play the 4th floor hallway has ever seen, created the role of "Fun Commissioner" (somehow getting it approved), and created his own business, Boar's, located in room 118. Paul does not just play NFL Street, he is the king of the street. He believes the community life in Carroll cannot be overstated, and is looking forward to meeting first year students and introducing them to a variety of dorm traditions/experiences (Lime Week, creating the banner, and many more)!