From the Welcome Weekend Co-Chairs:
Preston Chen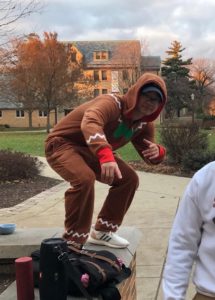 Hey y'all! I'm Preston Chen and I'll be one of your Welcome Weekend Co-Chairs in the fall. I'm a rising junior studying Business Analytics and Applied Math and am originally from St. Louis, Missouri. In Carroll, I've lived in every quad in the 2-North section (202, 207, and now 204) and have had an incredible time getting to know the other residents. On campus, you can find me playing Spikeball, creating playlists, and chilling in 204. Can't wait to meet you and introduce you to the wonderful culture and traditions that make Carroll Hall special to all 102 of us! Counting down the days until August 20th!
John Adkins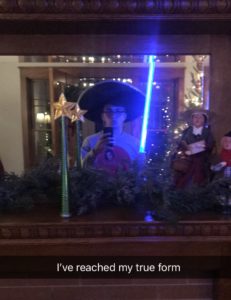 Hi guys! My name is John Adkins and I'll be one of your Welcome Weekend Co-Chairs this year! Preston and I are super excited to welcome you all into our Carroll family. A little bit about me: I'm a junior majoring in Film & English and I'm originally from Williamsburg, Virginia. On campus, I'm the president of ND Scene Society (a student filmmaking initiative) and I'm also involved with the ND chapter of STRIKE Magazine. In my free time, though,  I love hanging out with my fellow Vermin. Whether it be dinners at the Carroll table, volleyball games at Carroll cookouts, or filming skits with the boys, Carroll Hall has been a special part of my ND experience––I can't wait to share it with you guys!