From the Welcome Week Captains:
                      Tom Caffrey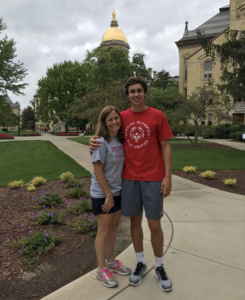 Major: Finance/Mathematics
Hometown: Carmel, IN
E-mail: tcaffrey@nd.edu
                      Weston Dell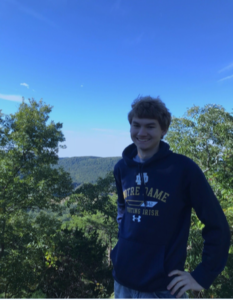 Major: Economics/Mathematics
Hometown: Frankfort, IL
E-mail: edell@nd.edu
Dear Incoming First Years,
Welcome home! We are very excited to meet you this upcoming fall! Carroll Hall is the smallest dorm on campus with 100 guys, but that makes for strongest dorm communities at Notre Dame. Carroll is a special place for both of us, and we hope you soon feel the same way!
Please reach out to us with any questions you have, we are more than happy to help!
See you soon!
Tom and Weston