"All are most welcome."
Each student is welcomed into the "Notre Dame Family" in a local and immediate way in his or her residence hall.   Every residence is guided by a specially selected and trained staff who take on the profound responsibility of building community, fostering inclusion, and ministering to the individual needs of residents.
---
Rector
"pastor, disciplinarian, cruise director."
What is a rector? The term "rector" has a unique meaning at Notre Dame.  Rectors include priests and brothers of the Congregation of Holy Cross—the founding order of the University—women and men from other religious orders, and lay women and men.  Most are trained in ministry and education.
S/he lives in the building full-time and sets the standard for communal life, counsels and advises students as a confidante, and supervises the staff.  At Carroll, every resident will be known to the rector by name. He hopes to build trust and respect, always supporting the deep friendships and bonds among Vermin.
Eric T. Styles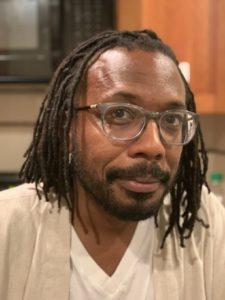 Eric, a Chicago native, has been involved in ministry for many years in parishes, middle and secondary schools, and universities. He has a BFA in Electronic Media and an African American Studies minor from the University of Cincinnati College-Conservatory of Music. He earned an MA in Applied Philosophy from Loyola University Chicago that combined social philosophy and theology. Shortly after graduating from college, Eric worked as Parish Liturgy Coordinator at Saint Benedict the African (East) Catholic Church in Chicago, and as a House Manager for The Theatre School of DePaul University. He was heavily involved in retreat work with Charis Ministries, an outreach of the Jesuits for people in their twenties and thirties. He subsequently joined the Society of Jesus and was in formation for the priesthood for seven years. After leaving religious life, he found his way to Saint Mary's University of Minnesota in Winona and worked as Campus Minister for Liturgy and Faith Formation.
Outside of direct ministry, Eric has been active in the performing arts his whole life. For the last few years, he has been helping his two best friends from undergrad grow their Baltimore based, music-driven performance art company, Afro House, as the Associate Artistic Director. When Eric is not geeking out over liturgy, he'll be writing about theology and contemporary culture, or trying to convince someone of the cultural importance of some of his favorite films or TV shows, especially Star Trek!
Contact: estyles@nd.edu
---
ASSISTANT RECTORS (ARs) are Notre Dame graduate students who serve in residence halls, living side-by-side with students. The Rector and two ARs form the Head Staff, assisting the Rector with general administration and working to ensure a healthy, safe, and vibrant learning community.  Every evening one of the three Head Staff members is "on duty," fully available to all the residents. 
The 2023-2024 Assistant Rectors of Carroll Hall
Tristan Cooley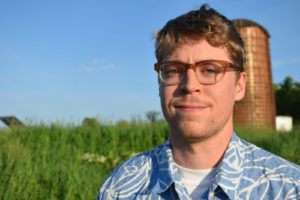 Tristan is a first year graduate student in theology hailing from East Montpelier, VT. Before moving to the Green Mountain State, he attended college at the New School University and CUNY Brooklyn College, earning a BFA in music performance and an MA in English literature, respectively. While living in New York, Tristan had a number of odd jobs, the strangest of which involved digging through garbage on a nightly basis (he's always willing to talk trash). Most recently, however, he served as the librettist and creative director for The Passion by the Notre Dame Folk Choir, and is currently hard at work finishing a full length musical audio drama. Outside of creative and academic interests, he loves gardening, fishing, playing Bach flute sonatas, baking pretzels, and reading Chaucer. He's thrilled to join Carroll Hall and to be a part of the Notre Dame community.
Zach Lebreiro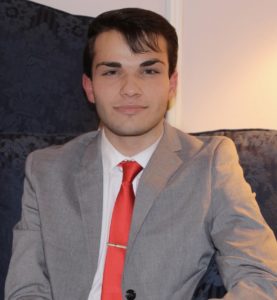 Zach, originally from Connecticut, grew up amidst the rich culture of Louisiana, just a short drive from New Orleans. His diverse upbringing has given him a broad perspective on life that is hard to miss. Zach is a first-generation college graduate who attended Emmanuel College in Boston, earning a Bachelor of Arts in Business Management and Political Science. Currently, Zach is carving out his future in the legal realm as a second-year law student at Notre Dame Law School. Balancing the rigors of law school, he also manages to fuel his passion for the arts and travel. Zach is a self-professed art enthusiast who loves fashion, architecture, paintings, photography, and films. His curious and adventurous spirit extends to his love for travel, always seeking to learn about others' experiences and broaden his worldview. Zach is excited to be a part of the Carroll Hall community. He's always game for a conversation and is keen to connect with everyone. With a friendly nod to the journey ahead, Zach looks forward to getting to know you and contributing positively to the Carroll Hall community.
---
RESIDENT ASSISTANTS (RAs)                                                            
The elder brothers of Carroll Hall.

Ministers, Professionals, Educators
To be an RA at Notre Dame is one of the most prestigious honors on campus. Chosen only from among the rising seniors, when possible, they are assigned to serve the community they have lived in for three years. RAs are mentors and leaders, truly on the front lines of building a sense of family in their hall.  In Carroll, there is always at least one RA on duty every night, sometimes two. Residents seek them out for advice, support, or just someone to talk to.
Homesick? Need a video game partner? Suffering a tough break up? Looking to vent about that dreaded "Gen Chem" exam? Walk down the hall and find an RA.
The 2023-2024 Resident Assistants of Carroll Hall
Amanuel Shiferaw – The 1-2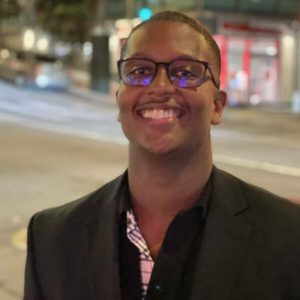 "I believe that I am a member of the best 100 men at Notre Dame obviously because of Carroll but also because the men of Carroll are simply outstanding guys. I am majoring in Marketing with a minor in Innovation and Entrepreneurship. On campus I am currently involved with several organizations. Primarily I am a member of the Wabruda which is the premier black men's association and Junior Class Council. In addition, I also play rugby for the Notre Dame Rugby team which is new but I am loving it. I've served in a wide spread of jobs all over campus from being a Hall Clerk to being a Research Assistant to working in ND Marketing Athletics. As a first generation Ethiopian American, I genuinely want to be able to make an impact on the amount of students who could and should attend the University of Notre Dame that don't have the access or resources to do so. I am also a Building Bridges scholar, which I believed was one of the strongest catalysts for my development as a first year student. Also, before I forget, feel free to call me Amani and talk to me about literally anything."
Thomas Skellett – 2-North
Thomas is a senior from Flint, Michigan studying Political Science and Philosophy with a minor in Peace Studies. He is a fan of the most successful city in sports, Detroit. When recovering from a Lions or Pistons loss, Thomas enjoys watching movies and playing cards. He would be happy to teach anyone from outside the Midwest the classic game of Euchre. Along with being an RA, Thomas works for RecSports and is a member of the senior class council. Thomas loves meeting people and is excited to get to know all the Vermin in Carroll. 
Sam Doty – 3rd Floor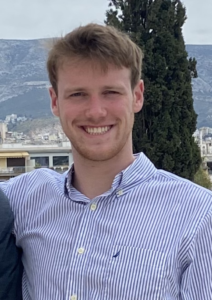 Sam is a mechanical engineering student from Gloucester, Virginia. He is excited to spend his fourth year in Carroll with the best 100 guys on campus. Outside of class, he is president of the Baja SAE team and enjoys playing interhall sports with the Carroll guys. Sam's favorite aspects of Carroll are the cookouts on Fridays and the late night talks in the hallways.  He loves taking advantage of the few weeks of nice weather with volleyball, spikeball, or ultimate games on Far Quad. While not great activities for South Bend, Sam also enjoys backpacking, fishing, and hunting. He looks forward to meeting the new residents of the best dorm off campus and growing closer to everyone in Carroll.
Nick Daniels – 4th Floor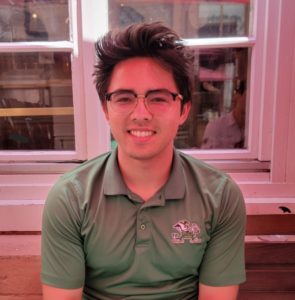 Nick is a senior from College Park, Maryland studying international economics with Arabic and a pre-health supplementary major. Outside of class, Nick sings in the Notre Dame Glee Club, works for the fire department as an EMT, and is involved in malaria research in the Lobo Lab. He enjoys music and sports, particularly football and basketball. He loves getting to know people and is always down for a late night conversation. He is very excited to meet everyone in Carroll, especially the new Vermin.
---
PRIEST-IN-RESIDENCE
Father Mike Connors, C.S.C.
Rev. Michael E. Connors, C.S.C., Th.D., is a pastoral theologian and homiletician. In 1997 he joined the faculty of the Theology Department at the University of Notre Dame, where he now also directs the John S. Marten Program in Homiletics and Liturgics. A native of the Chicago area, he majored in American History as an undergraduate at Illinois College. He made final profession in the Congregation of Holy Cross in September, 1983, and was ordained to the priesthood in April, 1984. After several years of parish ministry, he did doctoral studies in theology at Regis College in Toronto.  Father Mike has lived on the second floor of Carroll Hall since 1999.
The son of a basketball coach, Father Mike continues to be a huge fan of the sport. But when it comes to baseball it's White Sox all the way
---
PAST HALL STAFFS
2020-2021
Eric Styles, Rector
Sam Pasmann, Assistant Rector
Logan Wishart, Assistant Rector
Weston Dell
Noah Mattapallil
Tommy Kacius
Andrew Fulwider
2019-2020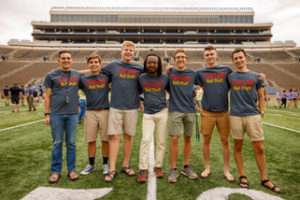 2018-2019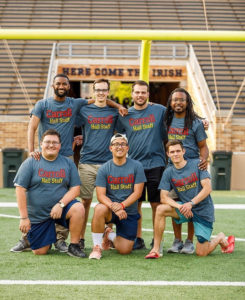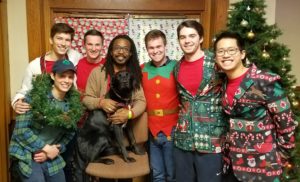 2017-2018
Eric Styles, Rector
David Morris, Assistant Rector
Dom Barceleau, Assistant Rector,
Chris Hull
Peter Chiang
Michael Junker
Ryan Mas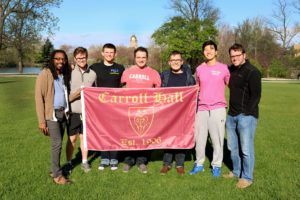 2016-2017
Eric Styles, Rector
Dom Barceleau, Assistant Rector
Mike Barrett, Assistant Rector
Ryan DiCicco
Mitch Meersman
Rob Myak
Chris Chin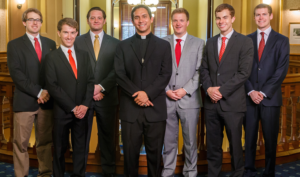 2015-2016
Fr. Matt Kuczora, C.S.C., Rector
Erik Adams, Assistant Rector
Joe Guenther, Assistant Rector
Brendan Forte
Tim Olivier
Carter Boyd
Ben Willner
2014-2015
Fr. James Lewis, O'Carm, Rector
Erik Adams, Assistant Rector
Joseph Guenther, Assistant Rector
Stephen Claucherty
Eric Donahue
Will Raaf
Michael Silvernagel
2013-2014
Fr. James Lewis, O'Carm, Rector
Michael Beard,  Assistant Rector
Ryan Glenn, Assistant Rector
Timothy Brazelton
William Hefferon
Michael Russell
Keon (Peter) Woo
2012-2013
Fr. James Lewis, O'Carm, Rector
Ryan Glenn, Assistant Rector
Guy Schwartz, Assistant Rector
Richard Estes
Jason Kippenbrock
Felipe Murguia
Michael Weiss
2011-2012
Fr. James Lewis, O'Carm, Rector
Colin Diamond, Assistant Rector
Michael Regan, Assistant Rector
Michael DeRusso
Aaron Patzwahl
John Sanders
Mitch Speer
2010-2011
Fr. James Lewis, O'Carm, Rector
Patrick Murren, Assistant Rector
Jason Steidl, Assistant Rector
Cody Borgstrom
Sam Russ
Rich Schroeder
Rob Wilson
2009-2010
Fr. James Lewis, O'Carm, Rector
Preston Carter, Assistant Rector
Patrick Murren, Assistant Rector
James Hrdlicka
Adam Miller
Michael Schmitt
Javier Soegaard
2008-2009
Fr. James Lewis, O'Carm, Rector
Matthew Palkert, Assistant Rector
Preston Carter, Assistant Rector
Robert Doone
Patrick Hagan
Mark McLaughlin
David Greene
2007-2008
Fr. James Lewis, O'Carm, Rector
Matthew Palkert, Assistant Rector
Brian Vassal, Assistant Rector
Peter Hadley
Karl Liebenauer
John Mulvahill
Michael O'Connor
2006-2007
Fr. James Lewis, O'Carm, Rector
Brian Kirzeder, Assistant Rector
Brian Vassal, Assistant Rector
Preston Carter
James Grace
Christopher Harris
Patrick Murren
2005-2006
Fr. James Lewis, O'Carm, Rector
Thomas Bushlack,  Assistant Rector
Mark DeMott, Assistant Rector
David Di Lorenzo
Bill Jenesta
Brian Kirzeder
Ian Ward
2004-2005
Fr. James Lewis, O'Carm, Rector
Mark De Mott, Assistant Rector
Ryan Greenberg
Patrick Mc Quillan
Karsten Steinhauser
Vincent Versagli
2003-2004
Fr. James Lewis, O'Carm, Rector
Josef Reimer, Assistant Rector
Jacob Conger
Michael DeMuniz
Daniel Murphy
Elliot Poindexter
2002-2003
Fr. James Lewis, O'Carm, Rector
Josef Reimer, Assistant Rector
Jesus Flores
Son Nguyen
Kenneth Seifert
Thomas (T.J.) Tausch
2001-2002
Fr. James Lewis, O'Carm, Rector
George Rau  Assistant Rector
Dominic Angiollo
Patrick Brennan
Mark DeMott