Every residence hall elects four officials to represent their interests and lead programming efforts:
2019-2020 Elected Officials
President: Tom Monroe
Thomas Owen Monroe III is a junior, majoring in Chemical Engineering. Originally from Troy, Michigan, about 30 miles north of Detroit, he now resides in room 204 with Conlan Jarvis(your VP), Calvin Kusek and Subin Youn. His favorite hobbies include playing tennis, ping pong, getting destroyed at any video game ever created, making self-deprecating jokes and drinking juice boxes. As your President he will most likely try to convince you to refer to him as "Supreme Leader" at least a few times, but beyond the jokes, he is incredibly excited to have a chance to make Carroll as special of a home for you as it has quickly become for him. Don't hesitate to stop by his room or to approach him at any time to introduce yourself or to suggest any wild idea for the dorm that may cross your mind.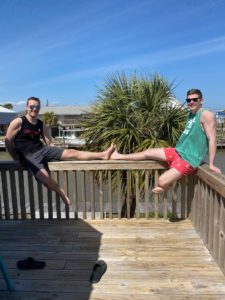 Vice President: Conlan Jarvis
Hellooo everybody, my name is Conlan Jarvis is a junior, majoring in Chemical Engineering. I reside in a humble abode in Washington, Missouri, a small city 50 miles west of St. Louis. I really enjoy being outside: playing sports, hiking, hunting, and fishing, and I also enjoy getting swole, no cardio. Most of the time you see me I'll probably be dressed up for some dumb theme, or in my Blues gear, either way please comment on my appearance. I am very excited to have a leadership position in Carroll, and my room (also Mr. President TOM III's room)  always has an open door policy. I look forward to booling with y'all.
Senator: Jack Mansfield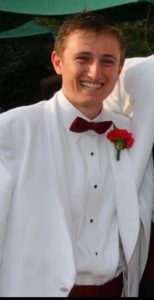 Student Union Board (SUB) Representative:

Alec Delong
The Commissioners
In Carroll Hall, the hall president and vice president appoint a number of commissioners to lead programming efforts in various areas of interest.
Academic: Preston Chen
Alumni: Michael Hawley
Apparel: John Adkins, John Doran
Athletic: Zach Pavlisin
Birthday: Jordan Felicia
Carroll Christmas: Tanner Waltz, Colton Kammes, Daniel Hernandez, Matt Smith
Dance: Calvin Kusek
Dorm Outreach: Alvin Kraja, Will Forsen
Fun: Ben Ferris, Remi Astronomo
Gender Relations: John Doran
Grill: Vaibhav Arora
Lakeside: Henry Baer
Liturgical: John McDonough
Liturgical Music: Anthony Papa
Multicultural: John Adkins
Rockne: John McDonough, Quinn Burns, Preston Chen
Social Concerns: Reed Popp
Social Media: Michael Hawley
Traditions: Michael Manning